Cerddin Brewery - The Carbon Friendly Brewery
Welcome to the Cerddin Brewery based in Maesteg where all the beer that is produced comes from green energy. We also run our own pub called the Cross Inn, where you can find our beers on tap. If you would like to contact us regarding our beer then please fill in our contact form. The word Cerddin is Welsh for Rowan Tree, this tree is distinctive due to its bright red berry's which appear in the Autumn. It is stated in Mythology that the Rowan is magical and that it warns off spirits.
Our Beer - Real Welsh Ale
We have produced a great variety of highly successful beers which include: The Maiden Ale, Cascade, Dragons Fire, Cwrw Tri and Solar. We love what we do, we aim to make beer that our customers love to drink. We are continuously looking to develop more brands of beer in the future. Real Welsh Ale
The Green Energy Brewery
The Cerddin Brewery is powered by green energy, the use of solar energy is clean and sustainable which helps us protect the environment. Unlike traditional sources of electricity it does not release harmful pollutants such as carbon dioxide, nitrogen oxide, mercury or sulphur dioxide into the atmosphere. More
Latest News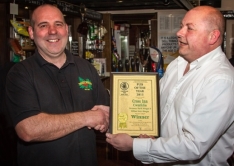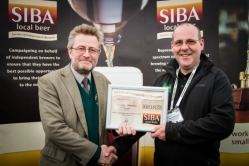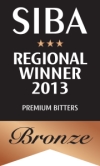 Voted winners of camra regional pub of the year for 2013 (left). SIBA bronze award for our Cascade at the Ludlow spring festival (Right).
Supported by reach, Bridgend County Borough Council and The European Agricultural Fund For Rural Development
Tweets by @CerddinBrewery
Opening Times - Cross Inn

Monday 11:45am - Midnight
Tuesday 11:45am - Midnight
Wednesday 11:45am - Midnight
Thursday 11:45am - Midnight
Friday 11:45am - 01:00am
Saturday 11:45am - 01:00am
Sunday 11:30am - Midnight

Contact Us
Email: Form
Telephone: 01656 732476